Corporate Profile
About Kadotoku Corporation
"Challenge will not betray us"
We Kadotoku Corporation have a strong conviction of "We should always accomplish requests from customers without giving up."
Because we believe we always get something as far as our challenges are meaningful even if we result in failing.
The challenge is the start to progress and justice for us.
"Creating a new future ahead of challenges"
The future is what is happening from now, and it should be basically something new. There can be no old future.
However, we think that the future as a result of consuming time without challenge obsolete.
Encounter with unknown materials, technological innovation, nanotechnology, advanced information society, globalization, SDGs (Sustainable Development Goals) …
The soil to be cultivated is infinitely wide.
We want to create a new "future" that goes beyond repeated challenges.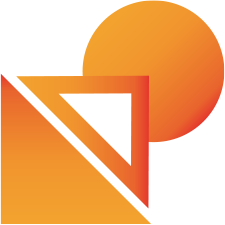 Since "passion is superior to talent", which is also the motto of Kadotoku, we have made passion = orange our corporate color.
The lower left corner represents the foundation to date, and the upper corner represents the "tsuno"("horn" in English), or antenna.
At the top, 〇 is an image of virtue = morals and the Japanese flag, and we put an antenna around the world and put the spirit to disseminate Japanese industry to the world.
Kadotoku will spread the antenna around the world and support Japanese industry by valuing our morals and encounters.
We will comply with relevant domestic and international laws and social norms, and conduct fair business transactions.
We will respect the culture and customs of the other party, build mutual trust, and strive for coexistence and co-prosperity.
We are aware that we are "lived" by our surroundings and aim to contribute to the sustainable development of society.
Environmental Initiatives
We carry out business transactions responsibly for the environment, safety, health and quality.
We will strive to reduce and minimize the environmental burden through sound business activities and actively make proposals.
We aim to actively participate in social activities and contribute to the community.