Aliphatic isocyanate / Vencorex
ABOUT Vencorex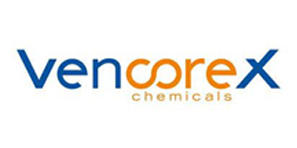 Vencorex is a world leader of aliphatic isocyanates (HDI, IPDI) and their derivatives(Tolonate™, Easaqua™) and a key supplier of TDI aromatic isocyanate. Vencorex has 3 manufacturing sites (Grenoble, France ; Freeport, TX, USA and Rayong, Thailand) and 2 lab units (Lyon, France and Shanghai, China) and a global commercial network.
Vencorex is a JV between PTT Global Chemical, Thailand's largest and Asia's leading integrated petrochemical company and the Perstorp Group, world leader in several sectors of the specialty chemicals market.
In 2014, we entered into a partnership with Vencorex and started working as an official
MONOMERS
Hexamethylene Diisocyanate (HDI) and Isophorone Diisocyanate (IPDI) are key building blocks used in the synthesis of resins, sealants and elastomers.
Aliphatic: Hexamethylene diisocyanate(HDI)

Cycloaliphatic: Isophorone diisocyantae(IPDI)

Tolonate™
Solvent-based and Solvent-free – Aliphatic Isocyanates
Vencorex's Tolonate™ aliphatic polyisocyanates offer exceptional durability very good flexibility and extensive possibilities to formulators.
As crosslinkers of polyurethane coatings, they ensure:
Outstanding appearance
Exceptional gloss retention
Non yellowing upon ageing
High solids, low VOC options
Fast drying possibilities


HDI Polymer  Tolonate™ XF 800 is a solvent free and low viscosity aliphatic polyisocyanate based on HDI.
・Tolonate™XF 800
Tolonate™ XF 800 gives the perfect balance between hardness and flexibility. It provides excellent impact resistance, high scratch resistance and superior adhesion.
・Tolonate™XF 450

The new Tolonate™ XF 450 has been specifically designed by Vencorex to provide elasticity to your coatings while maintaining high hardness. It is especially suitable for fast drying formulations like aliphatic polyureas and polyaspartics, where it will overcome their brittleness and provide extended pot-life.
Tolonate™ XF 450 is a very versatile polyisocyanate that can be used alone or in combination with other hardeners, to effectively fine-tune the

Easaqua™
Self-emulsifiable polyisocyanates for waterborne Polyurethanes
Vencorex's Easaqua™ products are based on a unique patented technology, providing exceptional benefits for manufacturers of waterborne polyurethane systems:
Easy mixing
Fast drying
Environmentally friendly
Worldwide registered
Widely compatible

Fast drying
High gloss
Long pot life reduced dust contamination issues.

High gloss, Superior humidity resistance and adhesion. Low viscosity.

Primers and Matt to Glossy finishes, Flexibility.

Tolonate series
Reference cross-linkers of 2K PU formulations with long durability for car refinish and OEM, protective, marine, plastic and wood coatings.
Tolonate™HDB75 and HDT90 for 2K PU coatings
Reference cross-linkers of 2K PU formulations with long durability for car refinish and OEM, protective, marine, plastic and wood coatings.
Tolonate™HDB-LV, HDT-LV and HDT-LV2 grades
Low viscosity version for high-solids, low VOC and solvent-free coatings
Tolonate™IDT70B and FD90B
Solvent-free and low viscosity, perfect balance between hardness and flexibility, offering high scratch and impact resisiance and superior adhesion.
Tolonate™XF800
For fast drying 2K PU formulations
Tolonate™D2
Blocked isocyanate for 1K stoving enamels (for OEM primers, glass and coil coatings…)